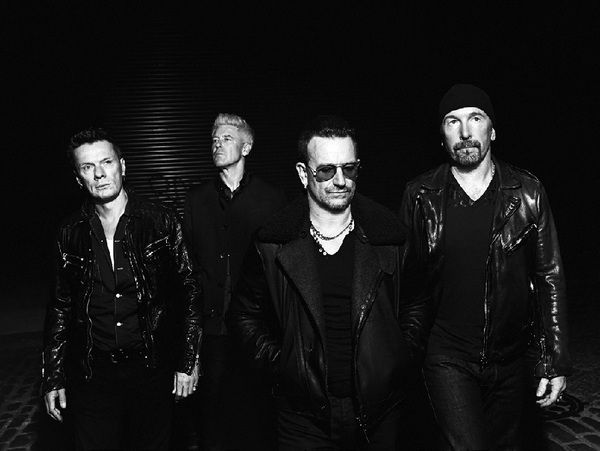 Dutchelevation.nl - The only U2 weblog in Dutch and English
05:03 28-12-2015

tyler sargent

great site.......always great getting info,)
Replied on: 11:37 05-01-2016

Thanks Tyler! :-)
14:27 01-09-2015

Harm Verwijs

prachte site, mijn complimenten!
ik lees ook over L.A.Vation.. 11 September in Dinteloord ben ik er bij ;-)
maar eerst u2 in Amsterdam op 9 September en dan op naar 13 oktober in Antwerpen!
Replied on: 16:09 01-09-2015

Bedankt, Harm! Tot ziens bij U2! :-)
11:04 27-06-2013

Karin

Hallo,
Mijn echtgenoot heeft jullie horen spelen in Afghanistan en was er helemaal weg van, ook na het optreden het gesprek en dat de drummer dan uit de buurt komt, geweldig.
Jammer dat ik niet naar het optreden in Aalten kon, daar baal ik nog steeds van
Wie weet krijg ik nog een kans als de band weer in Nederland komt.

Karin
Replied on: 12:17 27-06-2013

Hi Karin,
Je haalt twee dingen door elkaar: onze site (Nederlandse U2-fans) en de U2 tribute band L.A.vation (zie http://www.u2lavation.com).

groeten, Ria
08:14 14-04-2013

Jorgen Ingmar

Hello Ria,

Just wanted to let you know that L.A.vation will be back in The Netherlands from June 17th till June 25th.
We have a show in Aalten on June 22nd, and are looking for more shows. If you know of anything, then please feel free to contact us.
Thank you, and we hope to see you when we're in Holland. Please make sure to say hello if you decide to come see us perform.

Jorgen
Replied on: 11:56 14-04-2013

Hi Jorgen, Thanks for the info. If we do decide to come we'll definitely say hi, would love to meet you guys! Ria
09:39 14-05-2012

Jorgen Ingmar

Hello again Ria,

I thought I'd add the link to our website in a more proper and effective way, so here it is.
L.A.vation

Thanks so much,

Jorgen Ingmar
L.A.vation Management
Replied on: 21:06 15-05-2012

Hi there Jorgen,

If all goes well we'll be at the gig in Langeweg, look forward to it. Would be great to meet you guys, so CU in Holland!

Ria
Ad
09:35 14-05-2012

Jorgen Ingmar

Hello Ria,

Thank you for posting about our upcoming shows in The Netherlands, we really appreciate it.
We will perform 5 shows in total within The Netherlands, and all show details can be found on our website www.u2lavation.com
You've seen quite a few U2 shows! That is fantastic! They're quite the band, aren't they.....
We hope to see you at least at one of our shows. Please say hi to us, we'd love to meet you!
All the best, and hopefully till soon.

Jorgen Ingmar
L.A.vation Management
08:40 12-08-2011

Bev France

Hi Ria
Was great to meet you in Pittsburgh - what an awesome show! great to read through your reports - what a great site! - and love the fan cam shot! Hope there will be many more reports next tour! - will see you there

Bev
Replied on: 14:46 14-08-2011

Hi Bev, Thanks! Great meeting U 2 ;-) Hope to see you again somewhere on the next tour. Take care! Ria
13:13 01-08-2011

Cees

De boys Tóch nog "40" gespeeld in Moncton las ik zojuist op de U2 Hyve. Volgens mij eerste en laatste keer deze tour. op snippets na dan.
En jij was erbij! (denk ik)
cool
Replied on: 21:10 04-08-2011

Klopt 2x: 40 gespeeld en ik was erbij! :-) Ook in Pittsburgh. Verslagen en foto's komen zsm op de site!
23:54 20-06-2011

ed

Hey hoe doe je dat zo hoe kom je aan kaarten dan.Ik ben Wembley geweest heb toen kaarten gekocht via seatwave naar later bleek zeer dure kaarten.

Ed
Replied on: 21:46 24-06-2011

Hi Ed,
Beetje late reactie, maar beter laat dan nooit! Ik koop de kaarten altijd via de officiële kanalen. Soms koop ik extra kaarten zodat ik met andere fans kan ruilen. Op U2.com staat altijd alle info over de geplande concerten. Grtz, Ria
10:48 05-03-2011

JIA

Hello there,

I think you did and are doing an excellent job putting all this together in TWO languages!

Petje af!

I will check your site on a regular basis to look for any updates & changes!

All the best!

JIA
www.u2lavation.com
Replied on: 22:47 05-03-2011

Hi there,
Thank you! It's always nice to hear my work is appreciated! The goal is soul! ;-) Cheers!
21:52 28-02-2011

Nishaan

Hi

I met you guys in the queue in JHB, and I have a picture of you. If you send me an email address I will mail it to you. Glad you liked our beautiful country so much, and the shows were top class!
17:31 27-02-2011

Juliette

Hee mevrouw Mifa,

Mooie foto's heb je weer geproduceerd. Zo om te zien had je weer 1 van de mooiste plekken in het stadion. Afijn, ben benieuwd naar je verhalen over een paar weekjes......

Tot snel!
Juul
Replied on: 17:49 27-02-2011

Hi Juul, We hadden zeker weer een topplek. En de foto's zijn gaaf hè? Deze keer heb ik ze niet 'geproduceerd', maar mijn broer. Tot snel! Groetjes!
14:22 26-02-2011

Anne Viefhues

Hey.. I met you and Andre last year in Frankfurt.. you were standing next to us (inner circle, catwalk, Adams side). I also met Andre outside of the stadium in Hannover again I really like you page, very nice! Greetings from Germany, Anne
Replied on: 12:46 27-02-2011

Hi Anne, Thanks for your reaction. We remember you! I will put some photos on the website later today, so do come back! ;-) Cheers, R & A
12:11 17-02-2011

Suzi

Howzit!!

It was so awesome to meet you guys at the FNB stadium this past Sunday (we were the noisy crowd behind you lol)
Hope you guys enjoyed the show as much as we did, we were all just blown away by what we saw and heard!!
Its easier to understand now why you follow this epic band all around the world
You are lucky you get to see the next show in Cape Town, hope you enjoy it!
Replied on: 12:47 27-02-2011

Hi there, the feeling is mutual. We had great fun in the stadium and we sure did enjoy both U2 shows. I'm glad you understand us now ;-)
11:00 12-11-2010

Querine

Hé hallo Ria,
Ik heb op je site gestemd hoor! Gelukkig heb ik het niet zo druk op het werk en dus heb ik alle tijd om je concertervaringen te lezen.
Alvast heel veel plezier in Zuid Afrika. Ik zal aan je denken als verkleumd in mijn tentje in Schotland lig (hahaha).